AFFORDABLE

PRICES

FRIENDLY

& TIDY

WORK

GUARANTEED

LATEST

TECHNOLOGY

IS THE WOODEN FLOORING IN YOUR ROMFORD HOME OR OFFICE LOOKING EXHAUSTED?
Could it use some TLC to get it back into shape? Make the most of one of your property's most underrated and undervalued assets by calling the RM1 Romford floor sanding and finishing experts today.
The Romford floor sanding team has 20 years' experience in repairing, sanding and renovating wooden floors across Romford for corporate and residential clients. We're affordable and professional and use the latest dust-retaining machines and eco-friendly finishes to rejuvenate all your wooden flooring, no matter what state it's in. We're in and out in a couple of days and leave you with a completely transformed floor, an ornament to your property. There'll be minimal disruption for your household or business.
CREDENTIALS
We back up our experience and expertise with solid professional credentials and we're members of a number of industry recognised bodies, including:
​
· The Guild of Master Craftsmen
· The Federation of Small Businesses
· The National Wood Flooring Association ​
We're also recognised as a Junckers Approved Maintenance Contractor and we have £5million of insurance cover in place for further confidence.
Please take a look at some of the Romford wood floor sanding experts' customer Testimonials to see what people in your local area think of the work we've done for them.
HALLWAYS TO CONFERENCE HALLS
Whether you want to have your hallway parquet flooring sanded down or have a conference centre that needs its wooden flooring completely overhauled, we can help you. From sanding and polishing to complete renovations, our team of floor renovation experts in Romford is always just a phone call or email away. We provide a complete package of wood floor restoration services, a one-stop-shop for all your wood floor demands.
​The process gets started when you book your free on-site assessment and end with our free gift to you – a floor cleaning kit to help you keep your new flooring looking great.
To find out more, contact us at the Romford wood floor sanding and renovation experts. Our friendly advisors will be happy to arrange an appointment.
LATEST NEWS, RECOMMENDED ARTICLES & TIPS
To sand or not to sand?
Stripped floorboards continue to be the must have flooring for our homes, with beautifully sanded and finished hardwood floors adding value and style to our interiors. But, if you currently have carpets and are just itching to remove them and see what's underneath, think first before you throw away a perfectly decent floor covering. While many old floors can be hidden treasures, some are horrors that can never be rescued.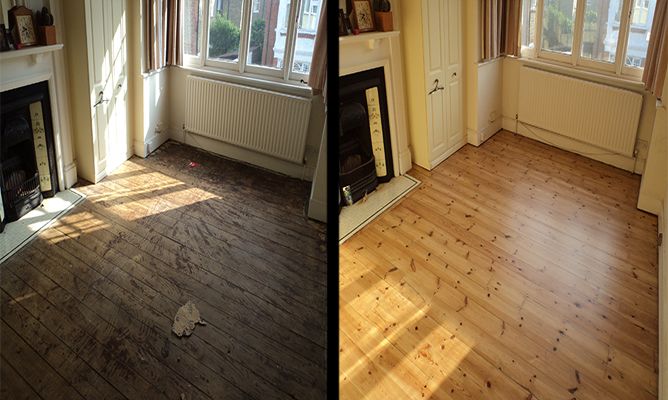 Are your boards worth rescuing?

Before you hire that floor sanding machine or contact a floor sanding company, you'll need to take a good, hard look at the floorboards you've just revealed. Do they seem to be in good condition, and is the floor even and with a nice patina? Then you may only need to polish and refinish to have a lovely working floor.

Floor sanding will remove the old finish and with it that aged character. You'll also reveal any imperfections and flaws in the wood, so you may be best to leave well enough alone and live with the floorboards as they are. Try some elbow grease and clean up the floors before deciding whether you simply need wood floor repair, or whether floor sanding and finishing is the way forward.

DIY or don't?

If you do decide to sand back the floorboards because you want to refinish them differently with oil, varnish or paint, then you'll need to hire equipment or contact the professionals. While hiring and DIY is the budget option, if you're slow or not confident about undertaking the work then this might prove to be a false economy, as a professional will accomplish the task quickly and efficiently, as well as advising you on the right finish for your floor. Get quotes from several floor sanding companies if you decide to go down this path.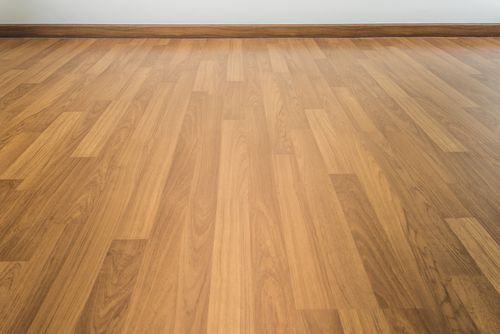 If you do decide to DIY, preparation is crucial to doing a good job, as is being confident using the floor sanding equipment and keeping it moving. Don't decide on the finish you're going to use until the job is finished. If the wood is in a particularly bad state of repair, you may need to cover the imperfections with paint. Otherwise, the grain and look of the wood will often dictate the best finish to use.

Get in touch with us at the Floor Renovation Contractors today to find out how our professionals can help you rescue your wooden floors.
For Beautiful Wooden Floors Call 020 3151 9139 Now