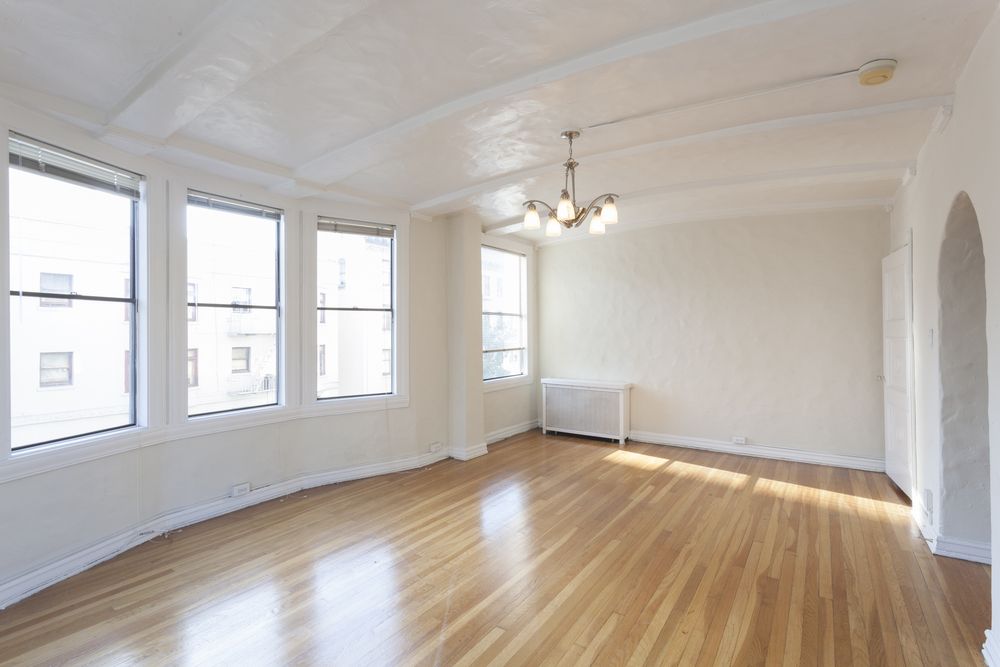 sERVICES
Is it 'make your mind up time' between a straightforward sanding job and a full renovation for your wooden flooring in Romford? If you're a bit confused about the differences between the floor treatments on offer, we've made this list to help you decide which is most appropriate for your floor. Just give us a call and we'll be delighted to book your free on-site visit and to help with any questions.
One of our more popular services for business and domestic customers in Romford RM1 has always been floor sanding. To strip away the top layers of grime and hardened paint spills, we use cutting-edge machines that retain most of the dust in special sacks. This removal of years of wear and tear will expose the fresh underlying wood, all ready to be treated to a beautiful finish.

​
In order to correctly restore a wooden floor in Romford which has maybe languished beneath a fitted carpet for many decades, the right treatment is crucial. Our wood floor restoration professionals in Romford will decide what's best for it and do all the necessary work to bring it to a beautiful finish.​
WOOD FLOOR REPAIR
Repairs must be done before any sanding and finishing can take place. There may be missing tiles and floorboards, or damaged sections of wood. We get replacement wood from sustainable sources wherever we can, and we also fill in the gaps with specialist silicon and resin fillers to make the floor as a whole solid and stable. ​
WOOD FLOOR STAINING
For wood floor staining in Romford, our teams use the latest eco-friendly products, which are also non-allergenic and therefore safe for people who suffer from asthma and similar conditions. Staining is a popular choice as a finish because it creates a gorgeously rich colour that gets right into the heart of the wood, and a range of different colours is available for different parts of the property.
WOOD FLOOR FINISHING​
The Romford wood floor sanding and finishing experts use a range of different eco-friendly lacquers, stains, varnishes and waxes to put the finishing touch to the floors they work on. Customers often opt for a varnish finish where there is a spillage risk such as in a kitchen, or staining and waxing for a deeper, warmer glow in a living area. The choice is yours, and we're always on hand to offer advice and guidance.

​
PARQUET FLOOR SANDING
Parquet flooring is redolent of another age of elegance and charm. It is, however, delicate stuff and the individual tiles require specialist attention. The Romford parquet floor sanding teams have years of working with parquet and know just how to sand it down to a fine finish. If you're lucky enough to have some precious parquet then you'll need to call in the experts.
PARQUET FLOOR RESTORATION
The problem with replacing individual parquet tiles, which is what its restoration involves, is that they are held in place with a bitumen-based material that is stubborn and difficult to remove. We use specialist tools to do this and have the skills and patience to restore parquet flooring in Romford to its original, glorious state.
PARQUET FLOOR REPAIR
Repairs to parquet flooring are tricky as the tiles are so fragile. We get replacements from sustainable sources and also replace the bitumen glues with modern, better equivalents. The Romford parquet floor repair team will have your rare parquet flooring back into shape in no time.
WOOD FLOOR POLISHING
It's to be expected that after a number of years even the most perfectly sanded and finished hardwood floor will start to lose its shine. That's when you need to give it a fresh polish. The Romford wood floor maintenance team will buff it first to make it perfectly clean and ready to be polished. This job should be done every few years, depending on how much the floor is used.
GAP FILLING: RESIN, SLIVERS & SILICON
Gaps between the floorboards will allow heat to escape, and because you won't have a carpet anymore this will drive up your energy bills as well as be uncomfortable. We use silicon and resin specialist fillers to plug the gaps and seal the floor. It will also stop those annoying squeaks when you walk over the flooring.
WOOD FLOOR MAINTENANCE
​
When the Romford wood floor sanding and restoration team have prepared your floor it should last you a good few years. This will however depend on the amount of traffic and also on how well you look after it. Try not to wear shoes inside the house if possible, lay down a few good mats and also call us in to give your floor a buff and polish every few years.
Contact us
to find out more concerning all aspects of wood floor maintenance in Romford.
COMMERCIAL FLOOR SANDING
A beautiful, pristine expanse of wooden flooring will make a fabulous impression on people who visit your offices. Our Romford commercial floor sanding teams will make sure that your wooden flooring looks brilliant, and they can even work outside of your regular office hours to reduce impact on your normal business day.
Schools are classic cases of buildings with great expanses of wooden flooring in halls, classrooms and corridors. These floors put up with some serious wear and tear, and you need to look after them accordingly. We have the skills and equipment to ensure that your flooring looks its best as the school year advances and that you start the new term with floors that are fully protected as well as looking great. We can carry out all necessary work during school holidays to minimise disruption.
FINISHES AND SEALS
​
The eco-friendly seals and finishes we apply to your repaired and smoothly sanded flooring will achieve the final effect. Whether it's a varnish, lacquer, wax or stain, all of our finishing products are environmentally friendly and hypoallergenic, so you don't have to worry about any toxic substances being introduced into your home or business.